Alberta Snowmobile Association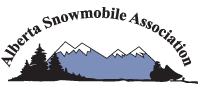 The Alberta Snowmobile Association (ASA) is a non-profit volunteer organization founded in 1971 and is made up of clubs that actively work to improve snowmobiling in the province. The ASA is working for improved access for snowmobile recreation, for the continued conservation of nature, and for the cooperation with other land users and land managers.
The ASA is dedicated to the preservation and promotion of safe responsible recreational snowmobiling in Alberta. The ASA sees the promotion of safety, as its prime mandate. Safety is multi-faceted. It certainly includes incident free riding. But safety also includes attitudes, equipment, habits, peers, training, and experience. More than that, it includes all aspects related to riding, the foundation of which is a properly maintained, sustainable trail system.
---
Saskatchewan Snowmobile Association

The SSA has been working since 1971 to promote and encourage the enjoyment of recreational snowmobiling. Over 10,000 kilometers of trails have been built by members. The SSA is dedicated to providing strong leadership and support to members and member clubs, to establish and maintain quality snowmobile trails which are to be used in a safe and environmentally responsible manner, and to further the enjoyment of organized recreational snowmobiling.
---
Manitoba Snowmobile Association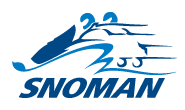 Snoman Inc. (Snowmobilers of Manitoba) is a non-profit organization dedicated to providing strong leadership and support to its 52 member clubs. These club volunteers maintain and groom 12,000 kms of safe, environmentally responsible designated snowmobile trails. Snopasses are required to ride on the Snoman designated trail system, these can be purchased from Manitoba Public Insurance vendors throughout Manitoba.